Written by ACTVS Admin
Wednesday, 23 January 2013 10:49
It's so exciting to have another vegan eatery in Canberra!

We can all help get this sweet little business get on it's feet by getting on down there to eat, introducing your friends to the place and spreading the word via your networks.

A message from the owners: Sweet Bones is about unique, creative, vegan whole foods that appeal to people who enjoy great food with no compromise on health or quality. We'd like to bring likeminded people together through involvement in community events such as bike races, art exhibitions and sourcing as...
Read more...
Written by ACTVS Admin
Wednesday, 23 January 2013 10:42
My name is Travis from The Organic Kitchen. The Organic Kitchen has been created since 1998, Our company make gourmet Vegan Health foods. The key is Health food. Our products are organic, natural and wholesome. We do not use any processing vegetarian sauce, vegetable puree or any food enhancer in our cooking. We have over 13 Vegan pies, pasties, rolls and sweet Products. The Organic Kitchen would like to express an interest supplying our VEGAN Health Foods to Canberra's Vegan communities through your vegan net work. If you guys...
Read more...
Written by ACTVS Admin
Sunday, 24 June 2012 19:48
The Vegan Easy Challenge Are you curious about veganism?Thinking of making the switch?Know someone who is up for a challenge? The Vegan Easy Challenge could be for you!!! The Vegan Easy Challenge is aimed at anyone who is interested in giving veganism a go. Some people use it as a supportive step to a long-term change to a vegan lifestyle, others take it as a short-term challenge for themselves. They receive regular emails including recipes, a 30-day meal plan, advice and tips. They also have the option of asking for a mentor...
Read more...
Written by ACTVS Admin
Thursday, 24 May 2012 11:57
We had our first get-together on Wed 30th May at 10.30 am at the Food Co-op, 3 Kingsley St, Acton.   The playgroup meets weekly and alternates between the Food Co-op on a Wednesday and a Southside venue on Thursday.  All welcome, For more information about dates and venues contact  This e-mail address is being protected from spambots. You need JavaScript enabled to view it

Written by ACTVS Admin
Tuesday, 06 March 2012 10:05
MEDIA RELEASE - for immediate release

6 March 2011, Sydney Vegans demand a fair go in new dietary guidelines

New government dietary guidelines are unfair to vegans, say vegan groups in their submission on the draft Australian Dietary Guidelines.

"The new guidelines should acknowledge and support the great number of Australians who for animal rights, environmental, health, religious and other reasons, eat plant-based diets," said Greg McFarlane, President of the Vegan Society NSW.

"The current guidance on vegan diets is discriminatory to...
Read more...
Written by ACTVS Admin
Wednesday, 19 October 2011 15:51
Written by ACTVS Admin
Monday, 26 September 2011 10:22
 

 

Secrets to thriving on a raw vegan diet...

 

 

If you'd like to thrive on a raw or high raw vegan diet and become invulnerable to vitamin and mineral deficiencies, here's great news...

There's a new nutrition guide, "How Vegans Get Calcium, Iron, Protein, A, B12 & D". And it's yours without charge, thanks to The Vegetarian Health Institute.

When you request it, you'll get some of the same health secrets their students are paying for -- with no cost or obligation. These brief excerpts come from their highly regarded and...
Read more...
Written by ACTVS Admin
Monday, 26 September 2011 10:19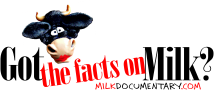 THE FILM IS OFFICIALLY RELEASED NOW AVAILABLE





Ladies and Gentleman - I am electrified, overjoyed and thrilled to officially announce the release of Got the facts on Milk? - The Milk Documentary. A happy moment indeed!!

DVD is available on our website and also on Amazon.

Streaming is also available at our website

The film is getting quite a bit of press coverage.

Thank you...
Read more...
Written by ACTVS Admin
Friday, 29 July 2011 20:37
Hi everyone

I hope you all enjoyed the Winter edition of the newsletter (NL). I am now starting to put together the Spring edition. In an effort to make it interesting and personal and more fun for you to read, I am seeking contributions. The things I am most interested in receiving (veg-related preferred unless otherwise mentioned):

-Recipes. I prefer vegan as they are more inclusive, but please add the vegan alternative in non-vegan recipes
-Personally-written articles or stories
-Photos from events (I will assume the people...
Read more...
«
Start
Prev
1
2
Next
End
»
Page 1 of 2